Unless you have been living under a rock, you probably noticed that Victoria Osteen's recent comments have created a firestorm. The video can be seen here. But in it, she says:
"I just want to encourage every one of us to realize when we obey God, we're not doing it for God—I mean, that's one way to look at it — we're doing it for ourselves, because God takes pleasure when we're happy. That's the thing that gives Him the greatest joy.

"So, I want you to know this morning: Just do good for your own self. Do good because God wants you to be happy. When you come to church, when you worship Him, you're not doing it for God really. You're doing it for yourself, because that's what makes God happy. Amen
Now I have no idea if this is just a case where she said something before thinking.  Perhaps she will explain what she said. But in the end, let's take a look at this.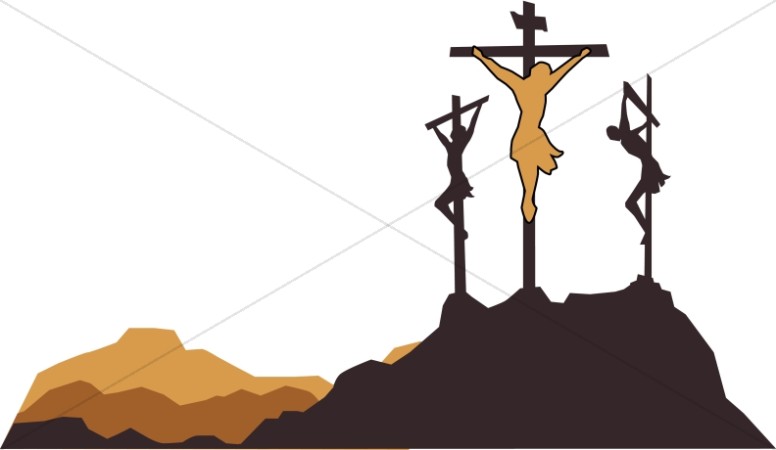 The problem is it that her comments don't match what the Bible teaches at all. Yes, it is true God wants us to find satisfaction and joy in him. But, what about the cross? Is the message of the death of Jesus really about us just being happy? Is that all that God cares about?
What did Jesus mean when he said the following:
 "Then he said to them all: "Whoever wants to be my disciple must deny themselves and take up their cross daily and follow me.  For whoever wants to save their life will lose it, but whoever loses their life for me will save it.  What good is it for someone to gain the whole world, and yet lose or forfeit their very self?  Whoever is ashamed of me and my words, the Son of Man will be ashamed of them when he comes in his glory and in the glory of the Father and of the holy angels."- Luke 9: 23-26
How many cross necklaces have you seen around the necks of people? What about the crosses that are seen on the necks of movie stars and sports figures? If you ask the average person who is wearing a cross what it means, they may say the following:
" Jesus died for me on the cross"

" The Cross is a symbol of love"

"The Cross saved me"

"I don't know"
The First Century
What  is interesting is that many of us don't know how the cross was viewed in the first century. According to Martin Hengel, "The social stigma and disgrace associated with crucifixion in the Roman world can hardly be overstated." –See Martin Hengel: Crucifixion (Philadelphia: Fortress, 1977.
Roman crucifixion was viewed as a punishment for those a lower status- dangerous criminals, slaves, or anyone who caused a threat to Roman order and authority. Given that Jewish nationalism was quite prevalent in the first century, the Romans also used crucifixion as a means to end the uprising of any revolts.
There is a relevant verse about crucifixion in Deuteronomy 21:22-23:
"If a person commits a sin punishable by death and is executed, and you hang the corpse on a tree, his body must not remain all night on the tree; instead you must make certain you bury him that same day, for the one who is left exposed on a tree is cursed by God. You must not defile your land which the Lord your God is giving you as an inheritance."
The context of this verse is describing the public display of the corpse of an executed criminal. The New Testament writers expanded this theme to include persons who had been crucified (Acts 5:30; 13:29; Gal 3:13;1 Pet.2:24). To say that crucifixion was portrayed in a negative light within Judaism in the first century is an understatement. "Anyone hung on a tree is under God's curse"-the very method of death brought a divine curse upon the crucified. In other words, anyone who was crucified was assumed not to be the Anointed One of God. So what is seen in these verses is not the execution itself but what is done to the body after the person is executed–it is displayed as a warning to others. For Jewish people at the time of Paul, the a crucified victim could be viewed as either a victim or a villain. If it is the latter, the person being condemned as a criminal would be considered cursed by God because of their actions.-Pamela Eisenbaum, Paul Was Not a Christian: The Original Message of a Misunderstood Apostle (New York: Harper Collins, 2009), 144-145.
Paul commented about the challenge of proclaiming a dying Messiah to his fellow countrymen:
For since in the wisdom of God the world through its wisdom did not know him, God was pleased through the foolishness of what was preached to save those who believe. Jews demand signs and Greeks look for wisdom, but we preach Christ crucified: a stumbling block to Jews and foolishness to Gentiles." (1 Cor.1:21-22)
Blessing and Curses
In the context of the covenant of Israel, the Near Eastern pattern was of both blessing and curse.
The blessing is for those who obey the stipulations of the covenant while the curse is upon those who violate the stipulations.
Deuteronomy 27:6 says " Cursed is the man who does not uphold the words of this law by carrying them out."

We see this in the following passage:

If you fully obey the Lord your God and carefully follow all the commands I give you today, the Lord your God will set you high above all the nations on earth. All these blessings will come upon you and accompany you if you obey the Lord your God" (Deut. 28:1-2).
For a Jewish person to be blessed was to be in the presence of God and enjoy his presence and all the benefits that this entailed.  The blessing was to experience God's shalom in one's life. In contrast to blessing, to be cursed was to be outside the presence of God. To be declared "unclean" or defiled meant was an offense to the Jewish people. So for Jesus to die on a crucifixion stake was not a sign of blessing from God.  If anything, it was the opposite.
The cross may be viewed as a symbol of love. But when we look at the first century context, it is clear that to a Jewish person the cross was not a badge of honor but instead a sign of rejection and embarrassment.  Therefore, when Jesus told his disciples that they couldn't follow him unless they were willing to deny themselves and take up their cross, they knew that wouldn't always equate to personal happiness. It would be hard and it would involve suffering. In the end, can we find satisfaction and joy in obeying God? Yes! But this is something that is learned over time. And remember, God is more interested in our holiness than our personal happiness.  Hence, If we preach to people that the Gospel is all about us and our personal happiness, that is no Gospel at all!